SESSION 2 : Let's talk about sonic sensibilities


We are imagining what a body is doing only by listening to its sounding. Each one of us is being affected by what the other body is imagining, and by the sounds it produces in action.
In the simultaneous action of listening, moving and talking, a particular conversation emerges, one in between words and sentences, one that happens between the sounds of movement.
In this improvisation, as performers the line between moving and being moved gets blurred.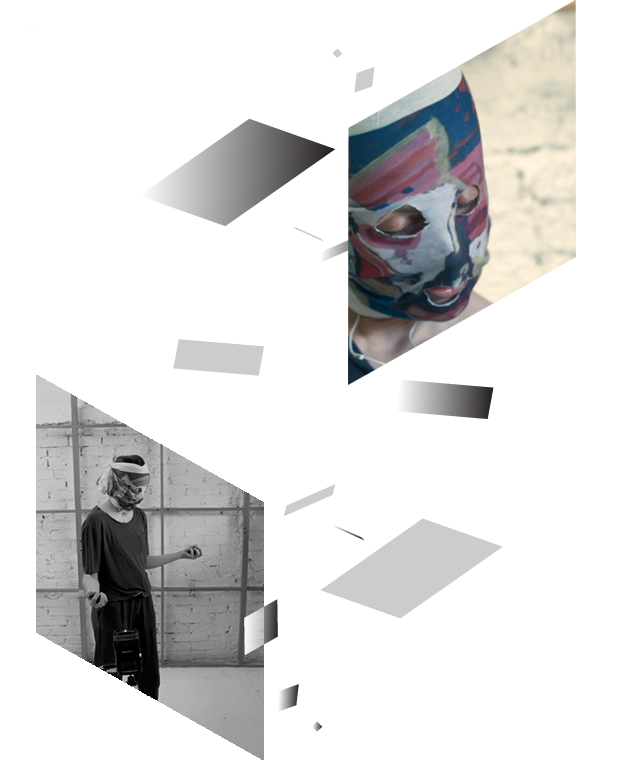 Esthel Vogrig Nardini
Her work moves between expanded choreography, experimental video, and collaborative processes. Thinking form a choreographic-performative perspective, she is interested in processes that facilitate the symbiosis of ideas and the construction of meaning in the intermediate spaces between knowledge, media, and the people involved. She holds a BA in Choreography at Cenart and an MA in Arts from the Interdisciplinary Program of Concordia University (CA) with a research on the performativity of the image in non-fiction cinema. Her works include Mi última foto (2010), El hipergesto (2011), Sin Imagen (2013), The Mountain the Parsley and the Soil (2018), and Criaturas Fantásticas (2018-19). She is part of several collaborative projects (Los Vecinos del Ritmo, Colectivo am, La liga tensa, Interferencia) with which she co-created performances, exhibitions, music, and publications. Wiith La Liga Tensa, she researches massive demonstrations in Latin America, with projects such as the exhibition Es enorme y se mueve como el gas and the performative lecture Escuchar la manifestación como a un río. With Los Vecinos del Ritmo, she composes and plays songs with digital sounds detonated by the body`s movements. Recently, with Rita Ponce de León and Andrea Ancira she developed the public space installations El lugar de las palabras en Común (2019) and Escucharnos decir (2020)in collaboration with human rights organizations in Mexico. Her pedagogical work is a fundamental part of her practice, and she has shared workshops and courses on dance, choreographic composition, intermediality, interface programming, and artistic experimentation in many institutions and encounters. Currently she is interested in research-creation practices that are located at the crossroads between art, ethnography and activism, with a focus on processes of resistance.

https://esthelveravogrig.wordpress.com/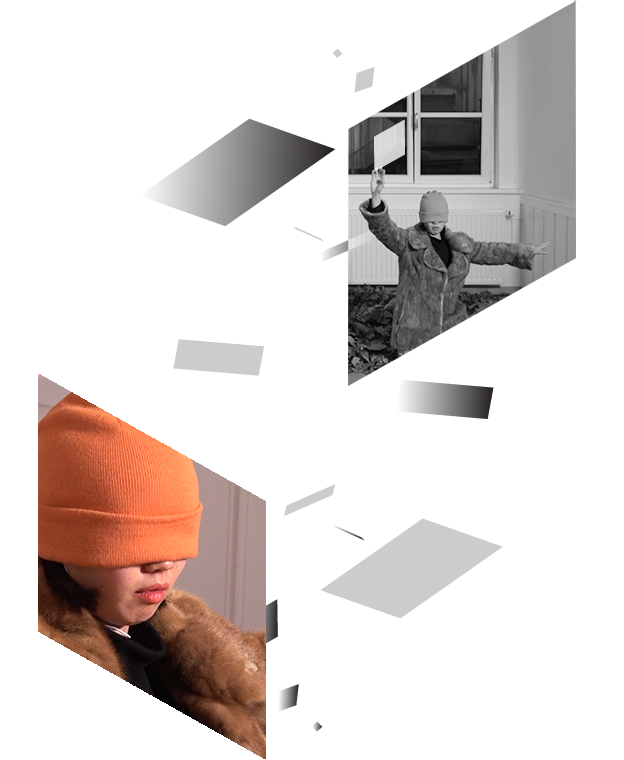 Yoh Morishita
Yoh Morishita (1992, Japan) is a performer and choreographer based in Austria. She graduated from Kyoto Institute of Technology, faculty of Architecture and Art in 2015. In 2019 She received her BA for Contemporary Stage Dance and Dance Education, Movement studies, after studying at Anton Bruckner University in Linz, Austria, including one year of exchange at the Royal conservatory of Antwerp, Belgium.

Drawing from her studies in architecture, Yoh's artistic focus lies on the relationship between people and space. What is within space? objects, sounds/music, light, smell, warmness… How does our body relate to those materials, how does it react to them, physically, emotionally…? By witnessing them, how can the audience experience those elements consciously? Conceptual texts or physical factors can each work as an impulse to design movements.