SESSION 1 : Te espero porque veo que vas mucho más lenta que yo


In my imaginary, I imagine you.
I go, I keep going, I continue, I stop and I wait for you
In the same chair where you were sitting just a moment ago.
The intention of being with you in the differences.
Telepathy
For this encounter, in the frame of DKS, Katia and Iris propose an intimate dialogue on a distance, a performance by 2 women in different spaces but connected through the sound they produce and the act of listening to the other – imagining each other in the same surroundings and communicating through intuition and telepathy. In this limited space the past, present and future are in unison. The hypothesis for this experiment is:

I dance here with you.
You dance there with me.
Do we dance together?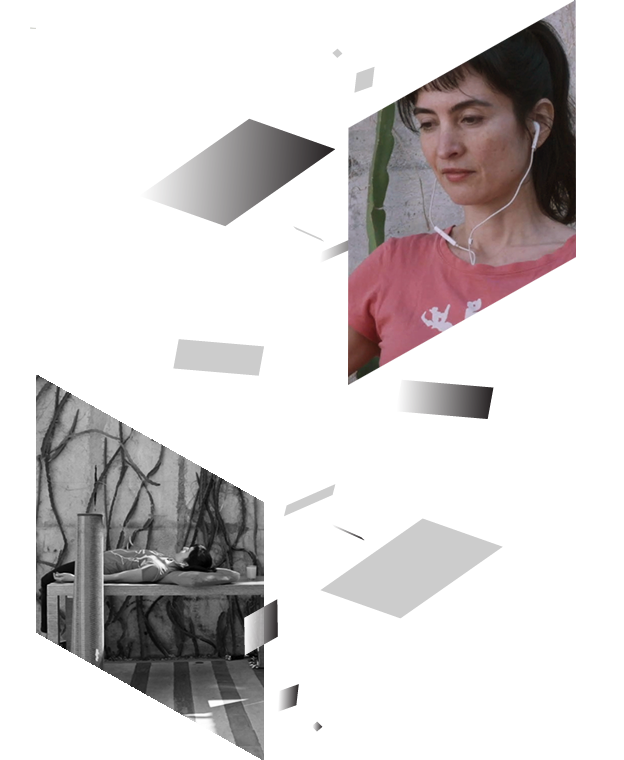 Katia Castañeda
Creator, performer and teacher. She is interested in exploring and proposing expansive relationships with the body/movement and forming diverse work teams. She has a degree in Theatre from the Universidad Veracruzana and studied the diploma ¿Cómo encender un fósforo? on research practices, choreography, dance and performance. Her most recent works are Apuntes para una banda de viento with the Banda Mixanteña of Santa Cecilia, Casa del lago, 2020; Dos personas hablando de la distancia, co-creación with Mauricio Ascencio, La Tallera, Cuernavaca and Museo de Arte Contemporáneo de Oaxaca, 2019; Planchas calientes sobre pasto seco, choreography of objects and people, El Entresuelo, CDMX, 2019; Algunas personas de pie, choreographic intervention in the UNAM Palace of Autonomy, 2018; Trazando, Tumaka't, contemporary dance, 2017; Son como instrucciones, improvisation device by Nadia Lartigue and Katia Castañeda, 2016. She was Artist in Residence at Movement Research, New York 2012-2014 and was a scholarship holder from the program Jóvenes Creadores (FONCA) 2009-2010. Currently she is a scholarship holder of Creadores Escénicos in the Interdisciplinary modality, from of the Fondo Nacional para la Cultura y las Artes. She is also a member of the neuroperformance collective TACo: Transdiscipline, Art and Cognition.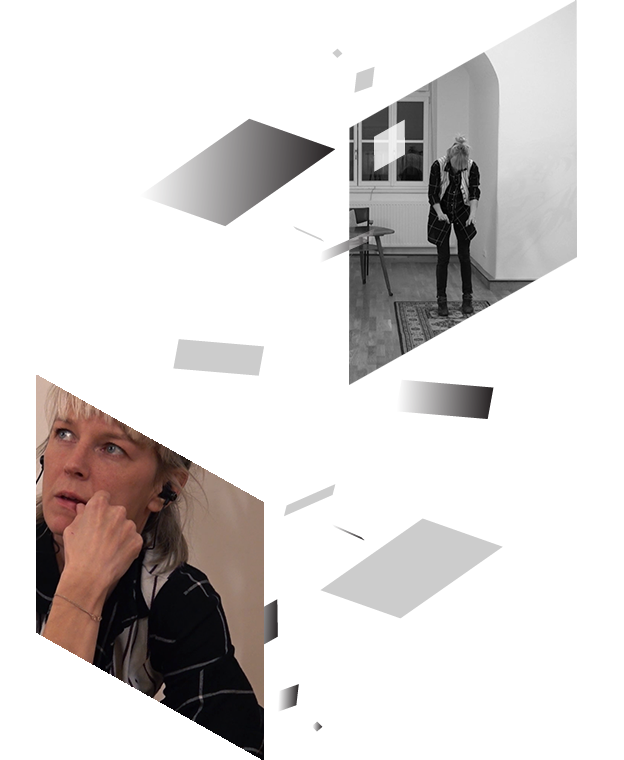 Iris Heitzinger
Freelance dance maker, performer and teacher. Associate Artist at tanz_house Salzburg(AT) and RedSapata Linz(AT). Has collaborated with artists such as Group LaBolsa & Thomas Hauert, Guillermo Weickert, Natalia Jiménez, Jeremy Wade, Ted Stoffer, Vincent Dance Theatre, Editta Braun, etc. Teaches regular classes and workshops in contemporary dance, improvisation and composition all over Europe, Canada and Japan. Creates her own work since 2007 with a special interest in interdisciplinary and intercultural collaborations, which investigate the body's spontaneous-creative potencial within systems of live composition and real-time creation.

http://irisheitzinger.com